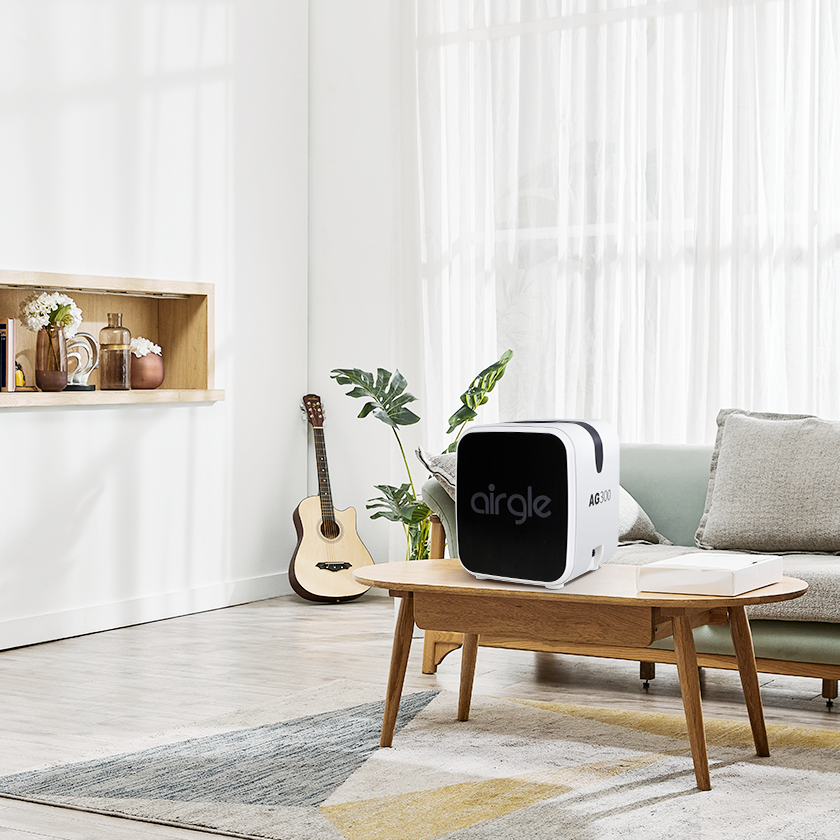 RESIDENTIAL AIR PURIFIERS
Air purification solutions designed and ideal for residential use. Airgle's home series possesses pro-grade efficiency and shares many of the same exceptional specifications and attributes as Airgle's commercial series.
Learn More
Commercial Air Purifiers
Air purification solutions engineered for commercial, professional use. Airgle's systems deliver medical-grade filtration to combat all indoor air quality requirements. Certified and tested for airborne pathogens, ultra-fine particulates and VOCs.
Learn More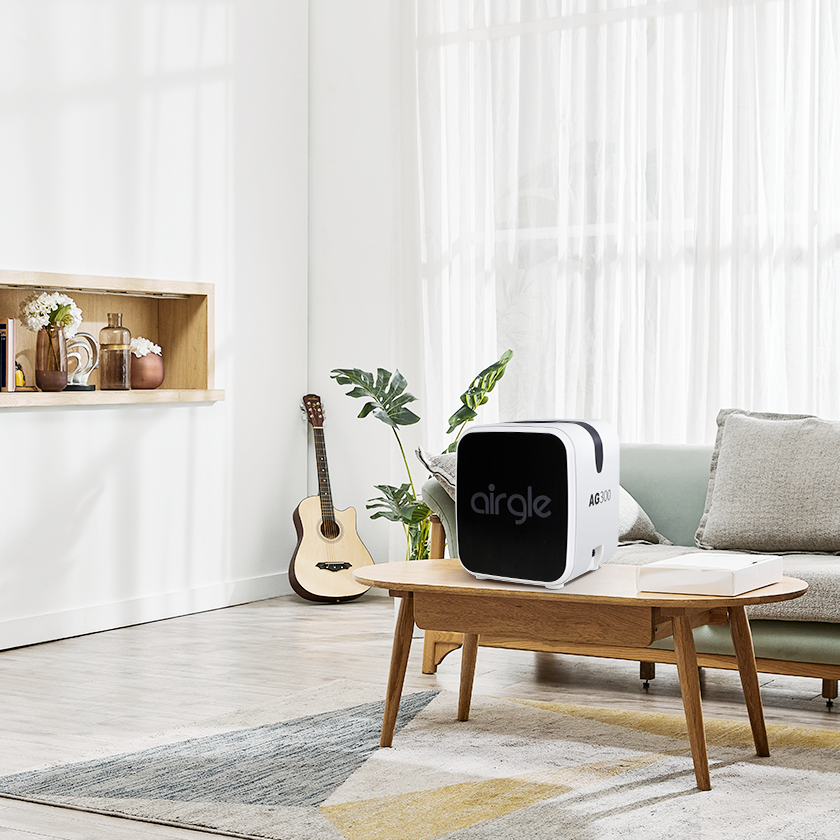 Since 1999, professional-grade air purification solutions engineered to combat airborne pathogens, ultra-fine particulates and VOCs
Particle Filtration
Airgle's cHEPA filtration provides superior removal of airborne pathogens and particles, including COVID (CoV-2). Certified to filter out ultra-fine contaminants down to 0.003 microns with an efficiency rating of over 99.998%. Airgle air purification systems deliver exceptional, unmatched performance.
Molecular Control
In addition to removing airborne particles, Airgle air purifiers effectively removes molecular pollutants, such as volatile organic compounds (VOCs), gaseous chemicals, smoke, unpleasant odors and a host of other potentially harmful vapors.
Biological Control
The Titanium Pro module removes chemical gases and destroys harmful organisms like bacteria, viruses and other pathogens. Airgle achieves this by pairing a titanium dioxide catalyst with their germicidal UV lamp. This killspathogens down to 0.01 microns in size.
Tested by Biosafety level-3 Laboratory in USA
Eliminate >99.998% COVID-19*
*Tested by Biosafety level-3 Laboratory in USA, Airgle eliminates >99.998% SARS-CoV-2 virus in the air. SARS-CoV-2 is a potentially deadly virus that can cause COVID-19.
Trusted by Healthcare and Companies Worldwide
Airgle has been tested to have extremely high control of the spread ofinfectious diseases, which earned multiple international certifications.
Testimonials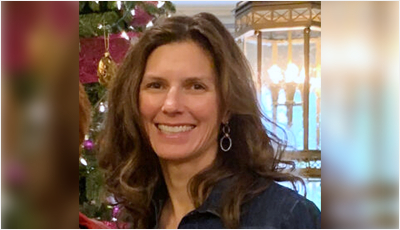 Shannon Allison, DDS, PA
Allison and Associates
"
I feel very confident using the Airgle AG600 units in my dental clinic. After lots of research and COVID-19 webinars, I felt I needed to address the aerosol issues at the source. Having the units in
...
Learn More
"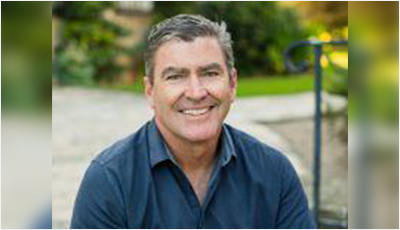 Dr. Thomas Blake, DDS
"
Thank you so much for recommending the Airgle AG600. I have been running the Airgle systems in each operatory of my dental practice since we reopened from the COVID-19 closure
...
Learn More
"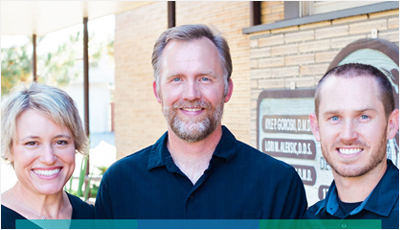 Twin Cranes Dental Group
"
My partners and I are very appreciative that we secured the Airgle units. The Airgle AG600 has allowed us to continue practicing dentistry in a safe environment. It has put both
...
Learn More
"
Global Presence
Since 1999, the Airgle Corporation has been an industry leader with worldwide distribution of medical-grade air purification systems, both stand-alone and HVAC compatible. Our air purification solutions are engineered to combat airborne pathogens, including COVID (CoV-2), ultra-fine particulates and VOCs in all indoor settings. Headquartered in New York, Airgle Corp. manufactures the only air purifiers possessing a cHEPA filter, with a capture threshold down to 0.003 microns and an ultraviolet titanium module, which neutralizes viruses, other pathogens and VOC's with our photocatalytic oxidation technology.
Airgle Corp. provides air purification solutions throughout North America. Additionally, for over 24 years, we've been extremely proud to have worldwide distribution in Canada, Germany, Austria, Denmark, Switzerland, Japan, South Korea, India, Singapore, Thailand, Vietnam, United Arab Emirates, Saudi Arabia, Qatar, Kuwait, China (the Mainland, Hong Kong and Macao) and many other countries.
The latest press releases from Airgle